#Alberta OnLine April 8, 2021 Press Release
#Award winning teacher & his students show how it's done with e-commerce during COVID19!
#Job Wanted: How Albertans can find jobs online
#The Basic Types of Advertising for Small Businesses
#Setting Business Goals to Thrive in 2020
Alberta tech company launches province-wide small business support initiative.
Changing the way consumers find local businesses, products and services in every community in Alberta
Red Deer, Alberta April 8, 2021
Alberta Online, a technology start-up company, announced today that they are working with municipalities and chambers of commerce throughout Alberta to create a more effective way for finding local businesses, products and services.
Currently working with 65 municipalities and 6 chambers to bring this initiative to their local businesses
Free for businesses for the next three years
No charge for municipalities and chambers (ever)
Helping to rebuild supply chains throughout the province
Available to all 19,000 tourism related businesses
Alberta based businesses only – no outside competition
Eliminating all advertisements, social media and on-line clutter
"Alberta businesses are hurting economically and we want to do our part to remove some of the hurt" – Ian Brown – VP Corporate Development
"Thanks so much for partnering with the Village of Hay Lakes and businesses, and I will absolutely get this listing out to my other spots. Thanks again!" -- Nikki Featherstone (she/her) -- Haven Art Therapy, Hay Lakes, AB  https://www.ab-online.ca/en/Haven-Art-Therapy
"Thank you very much for accepting my business on your site, I really appreciate that help!  Your advertisement looks great, the site link also looks great! " -- Terry Spencer -- Terrys Handyman Services, Slave Lake, AB  https://www.ab-online.ca/en/Terrys-Handyman-Services
Much more than just a directory … much more than a web portal … much more than a deal finder … much more than classified ads. Alberta Online – The future of online business
For more information on this revolutionary, and user friendly initiative and business resource, please contact Ian Brown at 403.352.1865, email ian@ab-online.ca or visit the website at www.ab-online.ca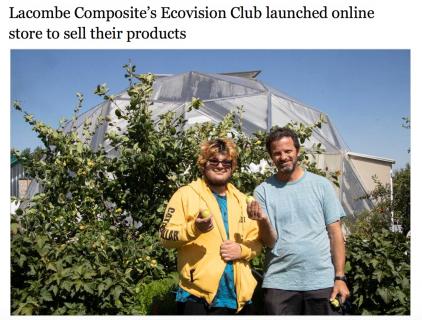 Award winning teacher & his students show how it's done with e-commerce during COVID19!
The Lacombe Composite High School Ecovision Club launched an online store to sell their product. (BLACK PRESS file photo)
Student-led initiative helps find home for excess produce, honey
May. 14, 2020 3:30 p.m.
Lacombe Composite High School's Ecovision Club was forced to adapt to the COVID-19 pandemic, creating an online store to sell the produce they normally would grow for their school and local farmers markets.
Launched in April, the Ecovision Microbusiness sells a variety of vegetables and potted plants that Lacombe residents would recognize from the summer markets.
Ecovision instructor Steve Schultz said the microbusiness began three years ago when David Jeffrey from Burman University began teaching LCHS students about creating business plans and business accounting.
"We then connected with Alberta Online, which is a business promotion company. They came in and taught my agriculture and beekeeping students how to implement a business plan and put it online. I didn't fully understand how important that was until COVID-19 hit," Schultz said.
From there, students in the Ecovision club began hosting beekeeping workshops and selling their product at local farmers markets. That led to interest from Cilantro and Chive, who began purchasing herbs and honey from Ecovision.
Once COVID-19, the closure of business throughout town and the LCHS foods courses meant Ecovision also lost their market for their products.
"Our Ecovision students came together and said what are we going to do? We decided to reach out and see if there was a desire for an online store. At the beginning of April we launched our store and we are now approaching 25 individuals who have used that store," Schultz said.
Part of Ecovision's mandate is to also support the community that supports them. In the past, students have made donations to local food banks and set aside 10 percent of their product to be donated. With this project, a portion of everything sold is being donated to the Lacombe and District Food Ban.
"We had always taught our students that there had to be an element of our business that gives back. That came from our learning from Burman University," Schultz said.
Schultz said the store will continue as long as there's produce to sell and this year, produce production has more than tripled due to the efforts of community volunteers who stepped in to plant the garden that normally would have been planted by students in class.
Despite not being able to be hands-on, Schultz said their projects continue to be student-led.
"Number one is the design and implementation of the online store," he said. "That was done by students with my assistance. The second way is where we continue to have weekly virtual meetings where our students meet and make decisions.
The third way is through our community volunteer group that went through sanitation training and agreed to volunteer to take care of the gardens with social distancing policies in place. Some students families were interested to be involved, with the understanding that it is not a school initiative and it does not have curricular expectations."
Schultz thanked those who have logged on to the online store and also the businesses like Peavey Mart, Busy Beaver Sewing, Cilantro and Chive, Nowco Home Hardware and Healthfitters who have support the club.
He added, "Without our community volunteers, this would be impossible. If someone has something they want to sell and would like to have a partnership — give us a call and we will look to see how we can promote your project"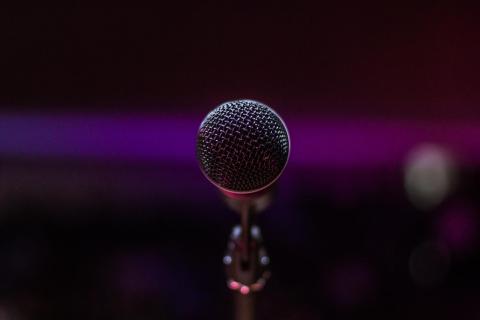 MEDIA RELEASE: Alberta Business Looking to Lend a Helping Hand to Other Businesses Across the Province
FOR IMMEDIATE RELEASE                    Contact: Ian Brown
                                                                   Phone: (403) 352-1865
                                                                   Email: ian@ab-online.ca
Alberta Business Looking to Lend a Helping Hand to Other Businesses Across the Province
Alberta Online is offering a free, 3-year directory listing to all Alberta businesses to help them get online and thriving
Red Deer, Alta., May 05, 2020-
Alberta Online, an online directory service and business advertising portal, is now offering a free, 3-year directory listing on their website to all Alberta businesses in the wake of the Covid-19 crisis. To help their fellow Albertans, this offering from Alberta Online will be available until Covid-19 restrictions are fully lifted. 
The mission of Alberta Online is to promote Alberta businesses while encouraging Albertans to shop local, and never has this mission been more important than now. With this listing valued at approximately $180.00, now free, Alberta businesses will have access to:
Three years of self-serve directory listing

A full webpage linked to their listing

Unlimited classified ads on the Alberta Online website

Access to deal checker service

E-commerce capability

A "We're Open!" digital marker for their business listing

Unlimited links to phone, email, web, and social media platforms to help Alberta businesses get back on their feet. 
"Alberta businesses are hurting and we want to do our part in removing some of the hurt" -Ian Brown, VP, Alberta Online
"Alberta needs a single easy to find source for all Alberta businesses. This will facilitate shopping local by finding local anywhere in the province." -Heather Thiessen, President, Alberta Online
The Alberta economy is like a bully beating down your town and it's businesses.  Alberta Online is the spinach to make them strong again!
The first directory published in Canada appeared in Quebec in 1790, the Directory for the City and Suburbs of Quebec, and the first classified ad was an offer of butter for sale in 1752 in the Halifax Gazette. Time has proven that both these tools are still of great use with many of them now thriving online, including Alberta Online. 
Alberta Online is an all-in-one super-directory to find, discover, and promote Alberta businesses and service providers online. Founded in 2016 by Heather Thiessen (President) and Ian Brown (Vice President-Corporate Development), the vision for Alerta Online is to create an interactive community and business portal that is easy to use and highly effective in promoting Alberta businesses through its online directory, classified ads, and deal checker tools at a truly once-in-a-lifetime price.
###
If you would like more information about this topic, please call Ian Brown at (403)352-1865, email ian@ab-online.ca or check the website at www.ab-online.ca.

In just one month, the national unemployment rate increased from 5.4% to 5.9% in November of 2019.  A quarter of those losses attributed to Alberta alone. A great loss considering our province is home to just upwards of 4.3 million people, leaving thousands without jobs. Now with COVID-19 the situation is exponentially worse. Many Albertans are still earnestly seeking work, but dropping off physical resumes is not recommended, so can the Internet and online job wanted ads help?
Job Wanted ads: Do they work?
Before the Internet, finding a job meant going out and visiting brick-and-mortar businesses, checking newspapers, physical job boards, and simply asking around town to find out who is hiring. But now we have even more powerful tools at our disposal to find jobs online. There are a number of platforms that allow job seekers to post their resumes and search for employment opportunities online, and here are two of the biggest platforms you can use. 
LinkedIn Recruiter
LinkedIn Recruiter allows job seekers to post their resumes on the platform, to which employers then search for candidates that meet their specific requirements. The top information the Recruiter algorithm will look for are the headline and most recent job title, making it essential to get this part right whether you're seeking a job or are an employer. You will also want to input relevant keywords to ensure the right employers can find you.
Indeed Resume
Indeed Resume is very much the same as LinkedIn Recruiter, where the employer pays a monthly fee for the ability to reach out to a set number of candidates per month. The employer will use a "What" and "Where" filter to search for people relevant to the certifications, language proficiency, and titles they are looking for. With both platforms, you can also choose to send your resume to employers directly if you think they may be interested. 
Is it worth it to post my resume on these sites?
Absolutely! If you are looking for a specific job, these can be very helpful tools. The only drawback are the filters which may reduce your chances of being found. You can reach out to employers on these sites if you think you're a good fit, but they may not get back to you as they likely have many inquiries each day. 
What else can I do?
Although the national unemployment rate has gone back down to 5.6%, Alberta's rate (Pre COVID-19) remains at 7.2% since last year.  There are many great tools for finding jobs online and AB Online is dedicated to helping Albertans find work. With our free classified ad service, you can post as many Job Wanted ads as you'd like, with no fees whatsoever. Using the AB Online classified ads section helps you get seen by Alberta employers, without the filters, increasing your chances of being viewed online. 
To get started on your free Job Wanted ad and get found by Alberta employers, click here. 

The Basic Types of Advertising for Small Businesses
As a small business, you are most likely wearing a lot of hats. One of those hats may be the marketer/advertiser, which can seem a daunting task for any business owner. If you don't yet have the budget to hire a professional and are opting to shoulder some of the task yourself, we've put together a few of the most basic types of advertising to help get you started. 
Five Essential Types of Advertising for Small Businesses
Social Media advertising
Social Media advertising may seem like a behemoth, but it is actually fairly simple and quite cost-effective, as long as you know who your audience is. You'll find Social Media advertising done on platforms like Facebook, Instagram, and LinkedIn. Facebook and Instagram are essential for any business, while LinkedIn is a great place for B2B companies looking to interact with and find potential clients. 
Pay-per-click (PPC) ads
If you've ever seen those little ads that come up alongside the results of a Google or Bing search, you are already familiar with PPC ads. This form of advertising is great for a business with a budget, since you only pay when someone clicks on your ad. You can adjust the settings so that once your budget runs out, your Ad will automatically be paused. According to Wordstream, PPC ads deliver about $2 revenue for every $1 spent. 
Broadcast Advertising
Broadcast advertising includes any kind of mass-media like TV or radio. According to Statista, the average Canadian adult spends a whopping 202 minutes watching TV and 94 minutes listening to the radio, per day! And although radio and TV advertising are more expensive, the long-term benefits you receive from reaching such a wide audience is well worth it if you have the budget. 
Direct Mail
Direct mail advertising includes any print material that is sent directly to a person's home. This can include brochures, catalogs, newsletters and even coupons. Studies show that response to direct mail has been steadily increasing with rates growing from 5.1% to 9% between 2017 and 2018. 
     5. Print 
Print advertising includes ads in newspapers, magazines, brochures and flyers. Although it isn't as popular as some other forms, partly due to their high cost, print ads can still be beneficial. Additionally, many publications now have an online presence, with some even going completely digital as the Internet grows, so placing an ad with these platforms can help you reach even more viewers. 
If you're not quite sure about magazines or newspapers yet, placing an Internet classified ad can be a useful alternative. An Internet classified is like any regular classified, except it is online (with the potential to be viewed by many more people) and often less expensive. 
With AB-Online, you can place a classified ad for free! To get seen by other businesses and potential customers all over Alberta, click here to learn more about our free classified ads 
Marketing yourself can seem like an overwhelming task without the right knowledge and/or people, but we hope that knowing these basic types of advertising will bring you one step closer to achieving your advertising goals. 
Statistics
Other info
http://www.awna.com/blanket-classified
https://en.wikipedia.org/wiki/Classified_advertising
https://www.freshbooks.com/hub/marketing/types-of-advertising
https://bizfluent.com/info-7736409-10-kinds-advertising.html
_____________________________________________________________

Setting Business Goals to Thrive in 2020
February 18, 2020
According to a Harvard Business Study1, the 3% of graduates of their MBA who wrote their goals down ended up earning ten times as much as the other 97% combined, ten years after graduation. 
Contrast that with the 4th Annual Staples National Small Business Survey2, which discovered that a whopping 80% of the 300 small business owners they surveyed do not keep track of their goals!
Houston, we have a problem. 
It's easy to get lost in the day-to-day tasks of running a business, but having a clear goal for the future is absolutely crucial. When you have many things to think about but only so many hours in the day, being intentional about setting business goals can seem difficult but will end up saving you a great deal of headache. 
So if you're ready to start setting goals for your business, read on!
H1: Three Easy Steps To Help You With Setting Business Goals
Review your mission statement.
Before you start setting any goals, it is important to look over your mission statement (or at least, have a firm understanding of it that you can easily recall). Your mission statement defines who you are, what your values are, and why your company exists, so it's important that all of your goals line up with this. For example, a tech company whose mission statement involves creating the most user-friendly products would not decide to build a product that only a rocket scientist could operate. 
Define your long-term goals.
Long-term goals should be in the ballpark of about 3-5 years, but may evolve as you learn more about your industry and further refine your company's purpose. A long-term goal may be hiring five more employees, obtaining a larger office, or it could simply be a revenue goal. Having a long-term goal sets the stage for your short-term objectives. 
Determine your short-term objectives.
Once you have a focus and direction for your company, you can begin creating specific steps to get there. These steps are your short-term objectives. Say your long-term goal is to hire five key employees in the next five years. To break that down, you might then say that your short-term objective is to hire one person per year. From there, you can determine what kind of person you are looking for each year, then refine your advertising and criteria to match. Now, it may not actually take you five years to do this, but the principle is the same. 
Once you are clear on your long-term and short-term goals, you can start planning what you need to achieve on a monthly, weekly, and even daily basis. It doesn't have to be planned hour-by-hour, but your overall mission and purpose will help you keep your day-to-day tasks focused. If you start setting goals now, taking into consideration that only 20% of businesses are deliberately keeping track of their goals, you'll already be one step ahead and ready to thrive in 2020!